ACE Controls has introduced a new shock specifically designed for PET bottle blowers. These all new shocks allow you to optimize your blower for faster speeds and higher temperatures while providing longer intervals between shock maintenance.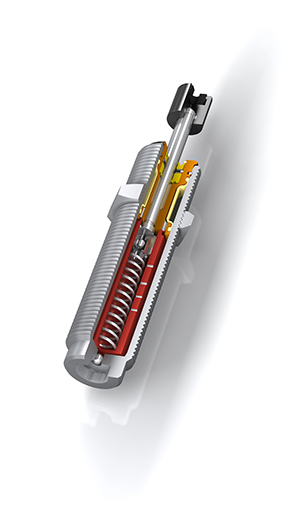 The MAXIMACE PET27M features several technical improvements that contribute to its longer life and faster speeds:
Innovative 7000 series aluminum outer tube for improved heat dissipation.
Larger oil reservoir for improved heat dissipation and longer life.
Newly designed seals and accumulators deliver superior performance and longer life at higher temperature and operating speeds.
Engineered to optimize PET blowers from the two major manufacturers, PET27M is duty rated for over 20 million cycles. These units have special features such as color coding by application and female hex ends to reduce install/remove times.
ACE Controls offers an easy-to-use specification guide and extensive application engineering support, making it easy to select the best shock for any application. For more information, download the MAXIMACE Flyer.