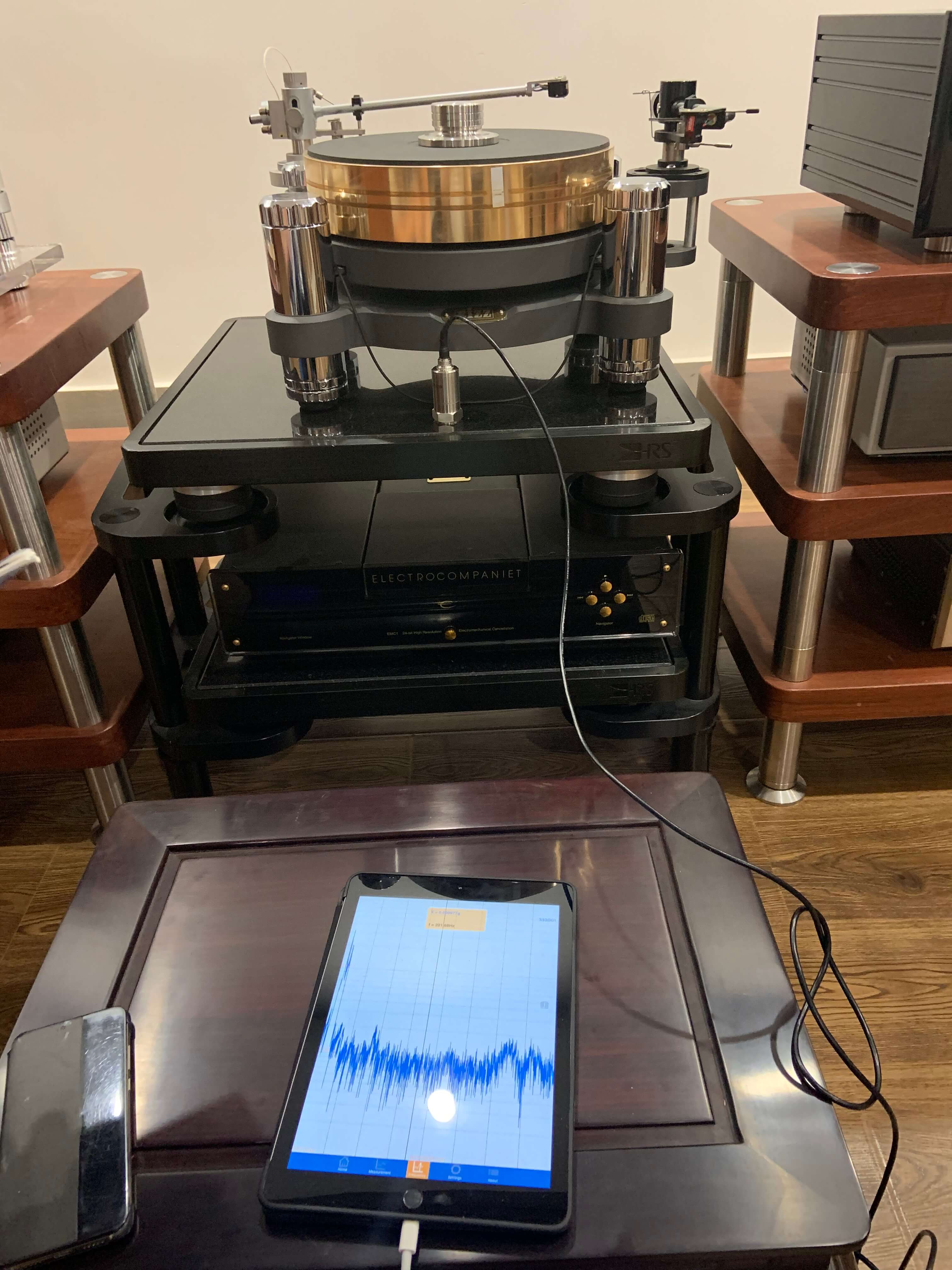 BaiRuiKe Technology serves some of the most exacting customers around — audiophiles. The maker of high-quality tube amplifiers and related components regularly hosts visitors from around the world at its showroom near Hong Kong to listen to product demonstrations. Recently, a problem arose at the specially designed demonstration room which could potentially displease its discerning customers — a punch press in an adjacent workshop created both audible noise and low-frequency interference that was transmitting to the audio systems. The engineers called in an ACE Controls distributor based in Changzhou to solve the problem.
The problems at the demonstration room were part of a larger concern for BaiRuiKe. They were developing and testing a new high-end device for their EIZZ brand, and they wanted to eliminate low-frequency interference under any conditions so they could present their products to the audiophile public at trade shows. "We want to provide the best possible solution to protect our customer's equipment from unwanted vibrations," said Ligen Zhang, regional sales manager at ACE. Their main objective was to filter out the oscillation frequency of 20 hertz, the lowest frequency that the human ear can perceive.
Using Air Springs to Suppress Disturbing Environmental Vibrations
They chose a set of four ACE Controls' PLM-1 low frequency pneumatic leveling mounts. These vibration isolators are designed to protect high-performance and high-precision industrial equipment such as measuring tables, test benches, high-speed presses and production systems. The PLM offers several features that make them well-suited for sensitive equipment:
Low natural frequency from 3 to 10 hertz.
A 1:1 ratio between horizontal and vertical natural frequency to ensure high stability and a long service life.
Load capacities from 100 up to 19,200 pounds, depending on the model.
Ability to isolate both individual devices as well as entire constructions from vibrations.
Level adjustment using an integrated valve.
In order to quantify the leveling mounts' performance, Zhang recommended ACE's VibroChecker PRO app along with an external USB accelerometer, which turns iPhones and iPads into measuring devices covering vibrations up to 8,000 hertz and down to 1 hertz. The company saves the results and forwards them to desktop computers in various departments.
Ensuring Pure Sound for Meticulous Ears
Based on the performance and measurement results of ACE's low frequency pneumatic leveling mounts, BaiRuiKe Technology uses the PLM-1 and VibroChecker PRO for the EIZZ tube amplifiers in the demonstration room and at trade fairs to visually demonstrate their products' acoustic purity. In fact, they offer ACE components to potential customers as accessories for custom hi-fi systems together with the VibroChecker PRO app so they will always enjoy faithful, vibration-free sound. And that's music to the ears of even the most demanding audiophile.
Learn more about PLM-1 and the VibroChecker PRO app for sensitive industrial and audio equipment.