In the automotive industry, industrial gas push type springs are typically used on covers and lids––but their use can extend beyond the common car.
Just ask the students of Hamburg University's HAWKS racing team, who integrated ACE Controls industrial gas springs into their H0X racecar, demonstrating a nontraditional, yet functional use for the component and highlighting the design flexibility and power of ACE's products.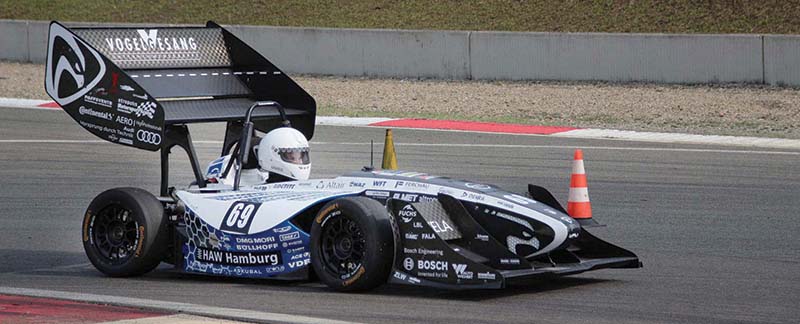 ACE Partners With HAWKS
Each year, university students around the world participate in Formula Student, Europe's most established educational motorsport competition. The purpose of the event is to design and build a single-seat racing car, which is then put to the test at the famous Silverstone Circuit. Students from the Hamburg University of Applied Sciences, dissatisfied with the performance of the conventional helical springs used to attach the accelerator pedal, partnered with ACE to incorporate the company's industrial springs into their racecar. The students were impressed that ACE's gas springs could be easily integrated into their existing design, saving them time and costly modifications.
ACE Industrial Gas Springs
Universal and tailor-made, ACE's industrial gas push type springs can support muscle power with forces from 2 to 2,923 pounds, or 10 to 13,000 N. The springs used in the HAWKS racecar (type GS-15-40) needed to exert an extension force of 150 N for a stroke of just 40 mm—a requirement they easily met. The students also found that the ACE spring offset the vibrations of the car very well by keeping the accelerator pedal in a constant position.