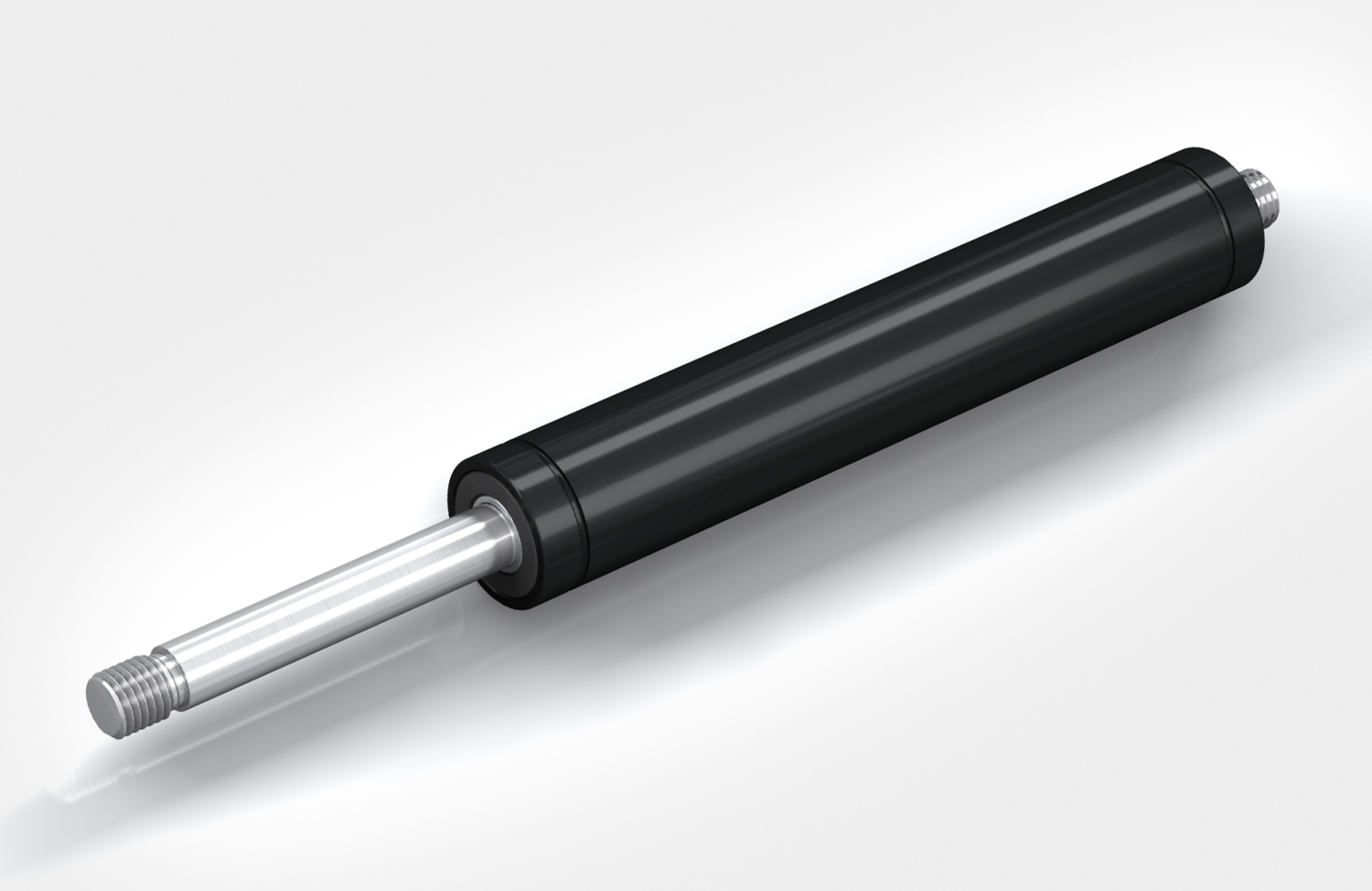 It's no secret that gas springs are a sensible choice for use with heavy doors or hoods. Typically, users access one side of the device, and then one or two gas springs do the job. However, industrial gas springs also offer machine designers the flexibility to implement a hood or door that can open or close from two sides if desired.
Recently a chocolate candy manufacturer in India had that very requirement for its conveyor systems. During production, the still-hot candies had to travel through cooling tunnels, which workers sometimes needed to access from either the front or back side. Not only did the candy producer require gas springs to support a 110-pound hood, it wanted to maintain a horizontal hood arrangement on the conveyor belt. And, because the entire chocolate bar production line called for 34 hoods with four industrial gas springs for each, installation and maintenance had to be short and sweet.
Inside the hood, the candy maker installed two cross-hinged sets of ACE Controls' GS-28-350 push-type industrial gas springs to enable dual-sided opening and closing. The GS-28-350 is an ideal choice for this application, offering a maximum extension force of 562 pounds and stroke length of 13.78 inches. These durable and sealed systems are ready for installation, maintenance-free and pre-filled with pressurized nitrogen gas — important factors for a production operation totalling 136 gas springs.
Additional features and specifications include:
A piston rod diameter of Ø0.55 inches.
Interchangeable end fittings.
Operating temperature range of -4 to 176°F.
A lifetime of 100,000 full strokes — approximately twice the automotive industry requirement.
To get the proper size and fit for our gas springs, you can access our online sizing and configuration tool and enter details about your intended installation. The tool will generate interactive 2D and 3D simulations that you can rotate, tilt and zoom.
Strong, Flexible and Easy To Install
Thanks to our industrial gas springs, the confectioner found the sweet spot of high strength, flexibility and easy installation. The result: the conveyor system's cooling tunnel hoods were positioned horizontally to the conveyor belt, and workers had the flexibility to open them from both sides.
For more information about our industrial gas springs, visit our product page.