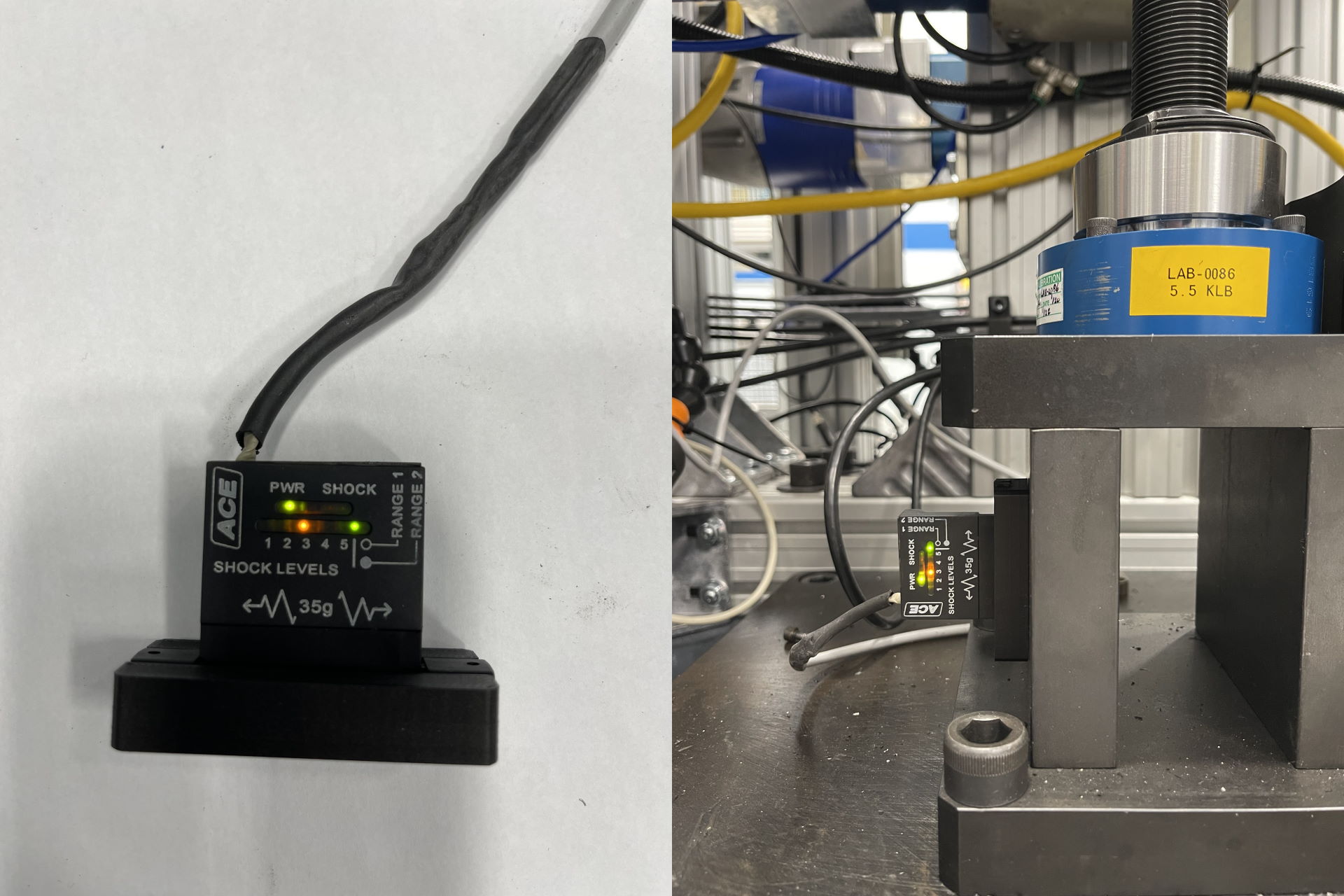 As companies harness automated systems to manufacture goods and move materials as fast and efficiently as possible, it can be difficult to predict when a machine will malfunction without having a human operator present. That's not reassuring in today's 24/7 lights-out smart manufacturing environments where profitability depends on machine uptime. To ensure automated machines run as scheduled to reduce expensive repairs, maintenance and downtime, digital process monitoring is critical.
That's why at ACE Controls, we now offer V Sensors as part of our industrial shock absorber lineup. V Sensors make shock absorbers a valuable first line of defense when something goes wrong. After all, shock absorbers provide effective protection against damaging impacts and are often used where kinetic loads and vibrations are present. V Sensors are well-suited for pick-and-place equipment with, for example, linear modules, rotary actuators and grippers.
How V Sensors Work
V Sensors permanently measure vibrations during automated processes. These accelerometers are designed to mount directly to an ACE Controls industrial shock absorber to monitor its performance, or they can be installed onto a machine part with a shock absorber already attached. V Sensors connect to a control unit via an M8 connector. If a V Sensor detects excessive vibrations due to an overload, varying drive power or a decrease in damping performance, it will output a voltage signal that will change the circuit's switching status, depending on the design, to interrupt the process before damage can occur. Red and green LEDs indicate a fault condition or normal operation, respectively.
To install a V Sensor, simply mount it to your device via the C slot. You can set a V Sensor's sensitivity according to total allowable g-forces, and you can adjust the sensitivity level as needs change. And, unlike other accelerometers, the units come with a pre-programmed output signal. V Sensors are available as a 24V DC PNP positive-side switching device. With V Sensors, you can also:
Detect undesirable conditions early, thereby avoiding machine damage.
Save money thanks to fewer repairs and less downtime and maintenance requirements.
Minimize installation time and effort.
Make V Sensors Part of Your Digital Process Monitoring Strategy
When automated equipment performs as intended without human monitoring, you can maximize your operation's productivity and efficiency. Shock absorbers with V Sensor vibration monitoring technology can be an integral part of a digital process monitoring strategy that will keep your machines running without the wasted time and money spent on repairs.
Be sure to speak to an ACE Controls technical sales representative to learn more about how to incorporate V Sensors technology with your industrial shock absorbers.
For more information, contact us.