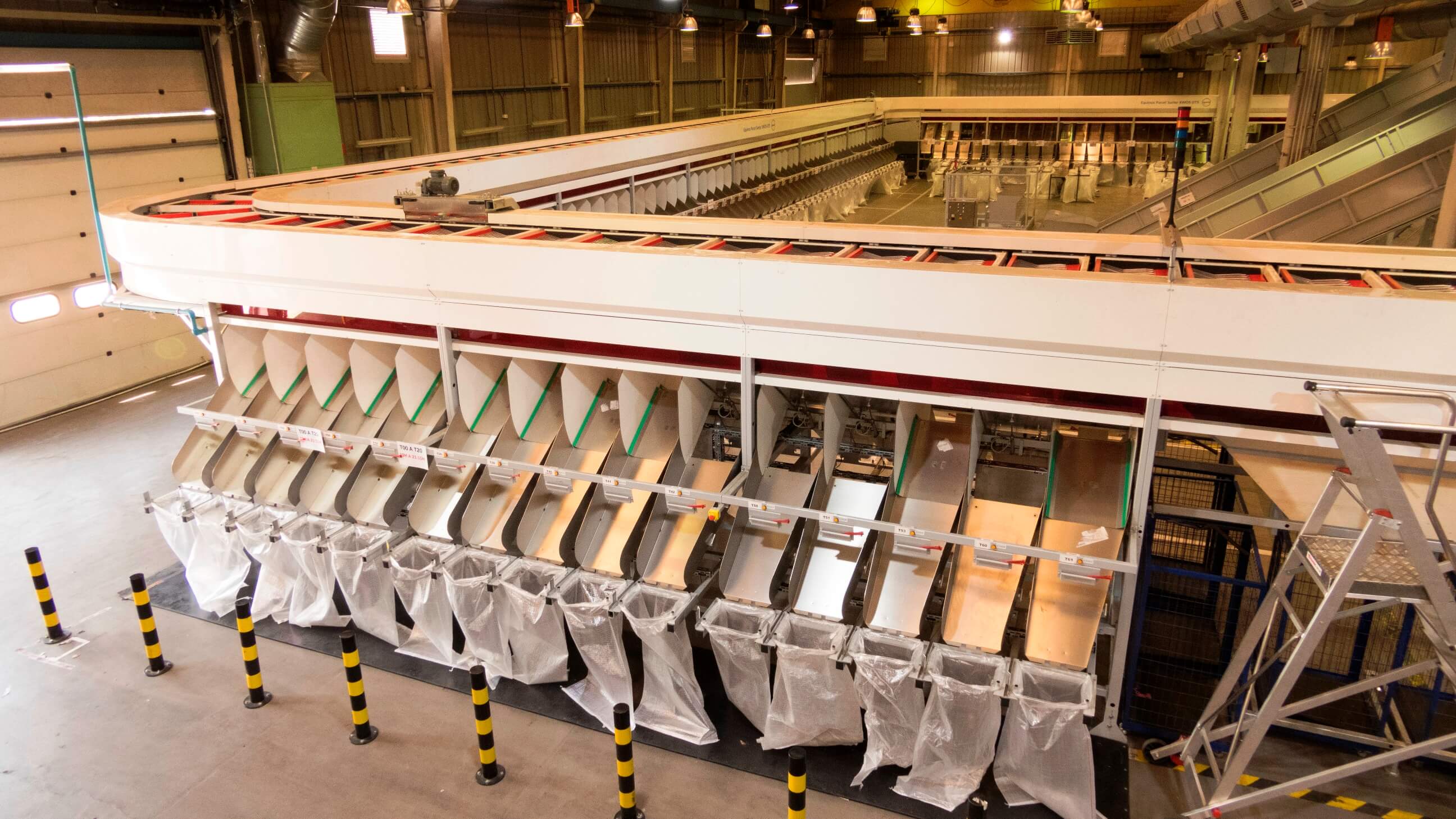 Christmas is around the corner. Due to the popularity of online shopping, the volume of packages is increasing. Sorting plants have to cope with these rising quantities—especially at peak times of the year. This demand places more pressure on sorting machines, which must be able to move at high speeds without losing packages.
Let's explore how a new, high-end sorting system was experiencing vibration, which increased the risk that packages would fall off the conveyor. ACE miniature shock absorbers put a stop to this problem—ensuring fast, accurate deliveries.
A Leader in Sorting Machines
Equinox MHE provides turnkey logistic automation systems, including manual sorting, picking and warehouse management systems. Its sorting machines, in particular, integrate trays to transport products. When a product enters the machine, the system identifies it by scanning the barcode. A tray then transports the product to another station, where it is sorted, packed and shipped.
Troublesome Vibration Due to Tight Curves
Equinox MHE manufactures many kinds of sorting machines, including split tray sorters, which have a characteristic oval-shaped conveyor on which the trays circulate. To save on space, company engineers had designed a split tray sorter with a smaller curve radius. As a result of this design, the transported containers moved close together along the curves—causing vibration. In a worst-case scenario, this vibration could cause valuable cargo to fall off the conveyor.
To avoid this outcome, Equinox MHE contacted ACE.
ACE Mini Shock Absorbers Stop Centrifugal Forces
To meet this application's requirements, ACE engineers installed MC150EUM miniature shock absorbers on the sorters. These maintenance-free devices feature a hermetically sealed rolling diaphragm, which completely separates the damping fluid from the surrounding air and also delivers low return forces. Despite their small size, they also have an energy capacity of 20 Nm per cycle—or 34,000 Nm per hour with a stroke of just 150 mm.
When installed in the split tray sorter, the shock absorbers instantly smoothed out the movements of the trays traveling along the curves—successfully reducing the troublesome vibration and eliminating the risk that packages would topple out.
In addition to packaging equipment, they're suitable for a variety of automated applications, including material handling equipment, robotics, machine tools—and more.
Download the full case study to learn more.