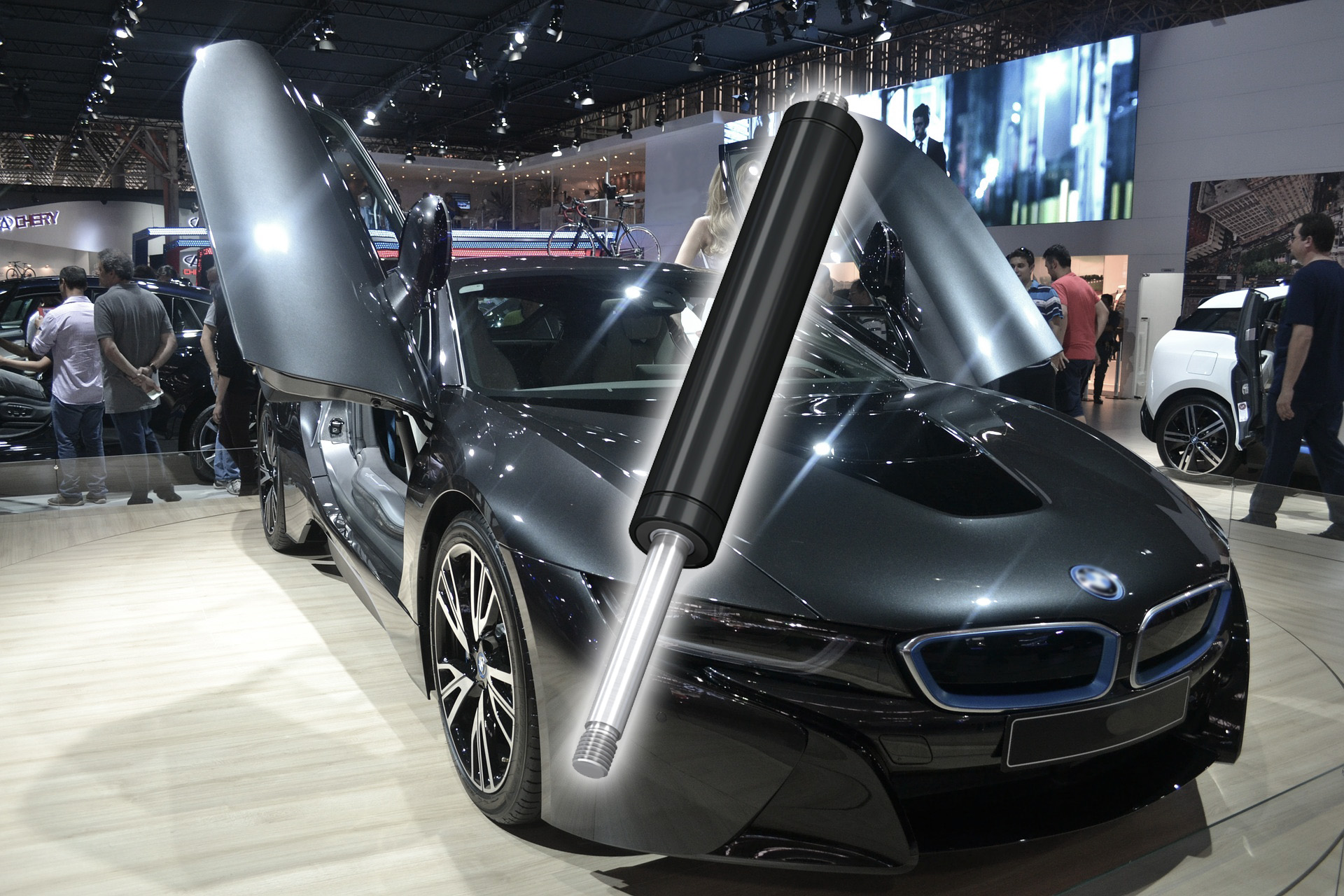 Auto Shows are an ideal platform for showing off new, exciting concepts. Automotive companies come from all over the world and leave it all out on the floor. Every concept piece brought in needs to be a showstopper.
This leads us to an automotive engineering group that reached out to their local ACE Controls distributor for assistance with completing a special project for an upcoming auto show. The special project involved the installation of gull wing doors on an SUV. The doors required 2 gas springs each to provide lift assistance.
The Project Challenges
At the time that contact was made with the ACE distributor, the concept was still changing. The weight, center of gravity, and pivot points of the doors were not finalized. There was also a time constraint, the vehicle had to ship to the show in 3 weeks. This meant the gas spring solution had to be changeable and ready to send to the customer with a very short lead time.
The Customized Solution
The ACE Controls Southeastern Michigan distributor, Exotic Automation, submitted the application parameters to ACE's application engineering team. The agreed upon solution was to send the customer (4) GS-28-100 gas springs charged to maximum pressure along with a DE-GAS tool. These push type gas springs are part of the GS-28 industrial gas spring family with extension forces ranging from 34 lbs. to 562 lbs. The durable and sealed units are ready for installation, maintenance-free and filled with pressurized nitrogen gas. The DE-GAS tool allows you to reduce the amount of gas in the unit until you reach the ideal force needed for the application.
It's Show Time
Once the design was finalized, the client vented out the nitrogen gas within the unit until the optimum force was achieved in each spring. The next morning at 7:00 AM, the client knocked on the door of ACE Controls and asked for a force measurement of all four gas springs. This way the client can easily place future orders for the exact springs. And the show went off without a hitch!
For your Toughest Challenges
The custom and highly time constrained nature of this project demonstrates how our team can deliver quickly and efficiently. Count on ACE to assist with all aspects of your project from concept and design through the timely delivery of parts.
For more information on push-type industrial gas springs or the DE-GAS tool, visit our product pages.