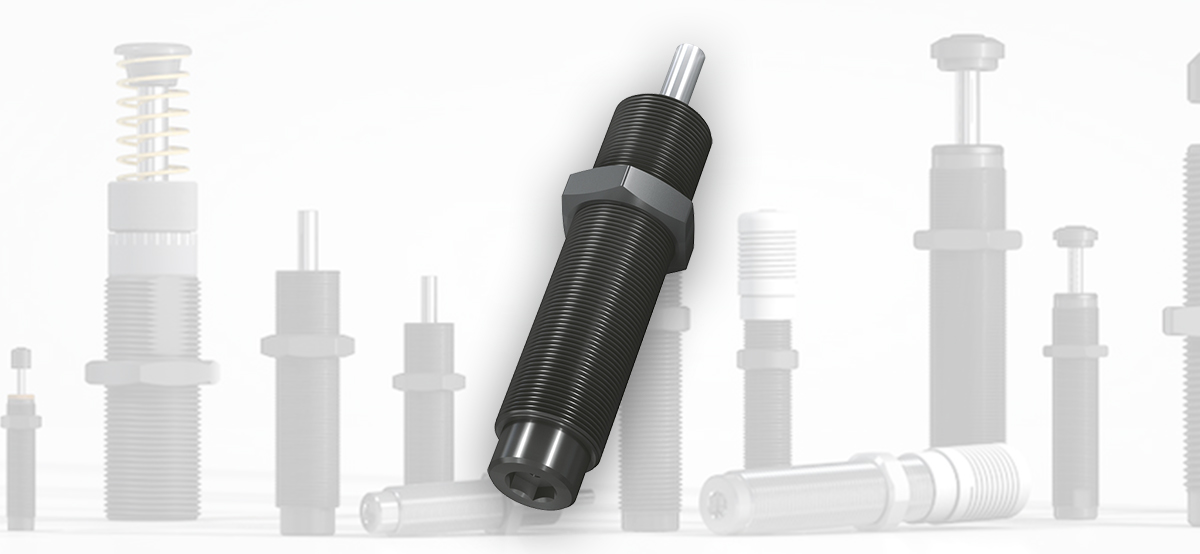 Bottling companies are defined by their ability to turn out large quantities of product, and they typically ask a lot from their machines. A single machine can produce millions of units, and some are designed for versatility in order to accommodate production variables such as different types of bottle caps. In a high-volume industry like bottling, machine parts have to be reliable and offer long lifetimes. And when it's time to replace a part, it must be easy to install.
One ACE customer, for example, built a "universal" capping machine capable of capping 1.4 million bottles each year with various types of tops: screw caps, pump dispensers and push-pull stoppers. It relies on ACE shock absorbers because they can always be easily integrated into existing constructions, and dampers subjected to constant loads can be quickly replaced at the end of their lifespan. This capping machine incorporates ACE MC150MH miniature shock absorbers in multiple locations.
Designed to offer high endurance and a very low resetting force, the self-compensating and ready-to-install MC150MH shock absorber features a high lifetime of up to 25 million cycles and trolling diaphragm technology that ensures the damping fluid is completely separated from the surrounding air. This technology allows for direct installation in a pressure chamber to provide end stop damping in pneumatic cylinders up to approximately 100 psi (7 bar). The shock absorber provides progressive energy capacity up to 175 inch-pounds per cycle and a 0.5-inch stroke. Additional features and specs of the MC150MH include:
Integrated positive stop.
A side load adapter to allow impact angles of up to 25 degrees.
Stainless steel options.
Universal mounting.
The MC150MH is also appropriate for a wide variety of applications such as material handling equipment, packaging equipment, medium robotics and machine tools. Customers can ensure the right fit using ACE Controls' online sizing tool.
Reliability and Long Lifetime Maximize Machine Availability
When you need to protect high-volume manufacturing equipment, your shock absorber's reliability and lifetime can make a difference in machine availability. ACE Controls' MC150MH boasts a long cycle life plus easy installation so your machine will require less downtime for repair or replacement and deliver greater productivity.
For more information about ACE Controls' MC150MH miniature shock absorber, visit our product page.