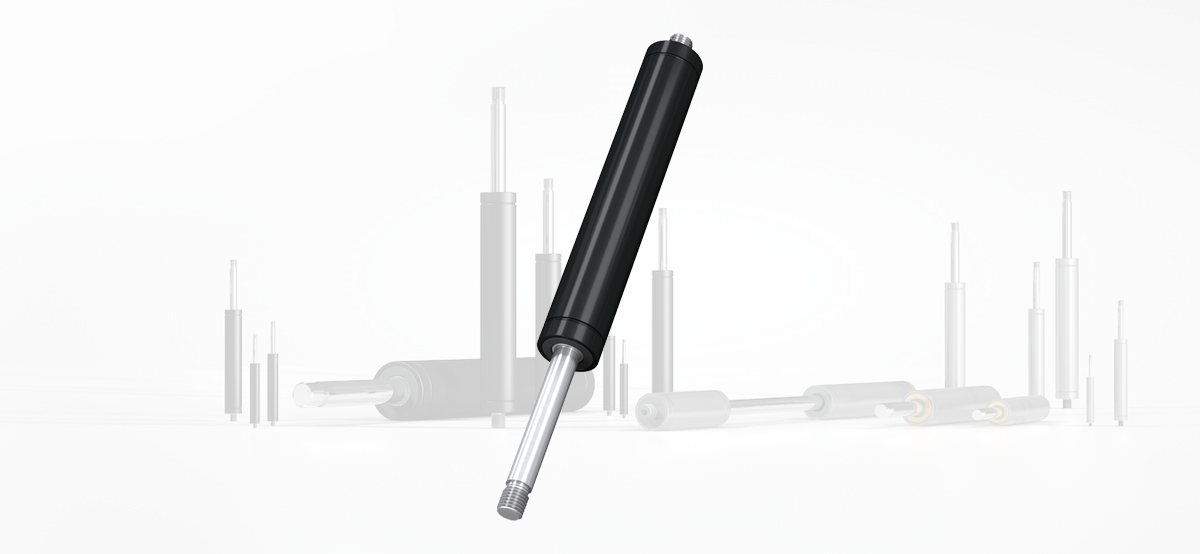 Consumers looking to preserve the environment through recycling routinely sort glass items by hand. Large-scale sorting, however, is best handled by automated machines, which make the process more efficient. As with any machine with heavy moving parts, safeguards are necessary to protect personnel from injury, as well as prevent impact damage to the machine.
Gas Springs and Shock Absorbers Meet Glass Machine Requirements
Recently, a glass sorting machine manufacturer needed a way to give machine users extra muscle as they lifted a hood apparatus, and to slow the impact when users closed the hood by hand. After extensive consultation with an ACE Controls representative, the customer achieved an optimal solution by combining our GS-40-400-EE industrial gas spring with a pair of our shock absorbers arranged in parallel.
Our GS-40-400 push-type industrial gas spring is designed to deliver 1,124 pounds of extension force with a 15.75-inch stroke. The GS-40-400 is part of our industrial family of gas springs that provides a wide range of forces from 2 to 2,923 pounds (10 to 13,000 N). Body diameters range from 0.31 to 2.76 inches, and these gas springs come pre-filled with the right amount of pressurized nitrogen to achieve the target pressure force. A built-in relief valve also lets users adjust the pressure.
The glass sorting machine's custom assembly also included our industrial shock absorbers to provide even deceleration over the full stroke—providing the lowest braking force possible, as well as the shortest braking time. These units achieve a long service life, thanks to a diaphragm accumulator, long life seals and hardened inner pressure chambers.
Custom Assembly Gets the Job Done
Both our industrial gas springs and shock absorbers are available with a wide variety of accessories. For example, the manufacturer protected the assembly from dirt using a wiper for the gas spring and PMC button for the shock absorber.
This custom assembly used in the glass sorting machine is a good example of how we can help give you an engineered solution that safely and effectively lifts and lowers loads while matching your application requirements.
For more information, visit our industrial gas springs and shock absorbers product pages. You can also select your own gas springs and shock absorbers using our online sizing tools.