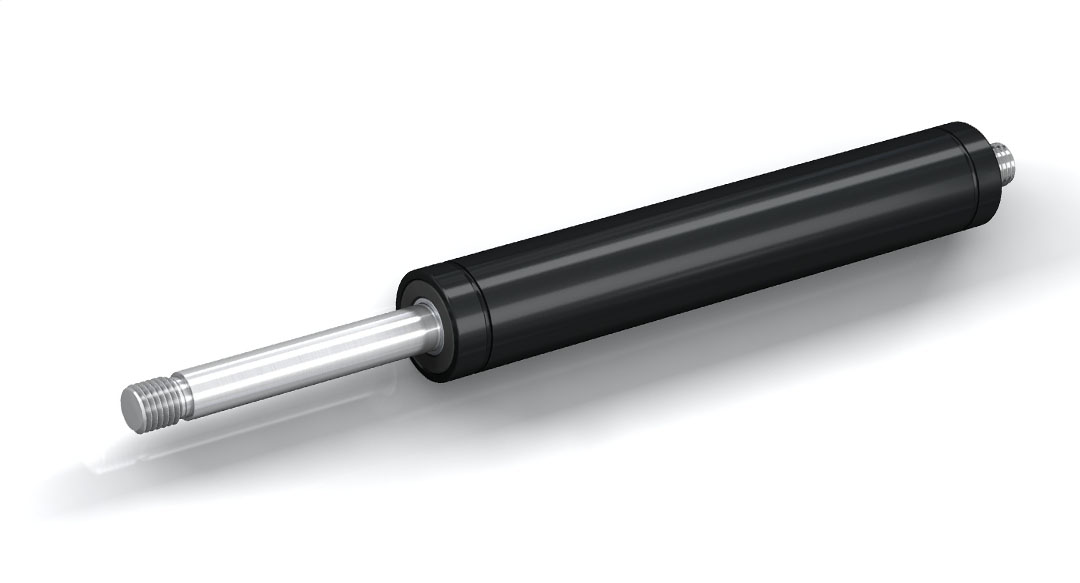 E-bike adoption has been at the forefront of Germany's recent efforts to move e-mobility forward and drive environmental benefits. One such example is the "Twike," a contraction of "twin" and "bike." This human-electric hybrid vehicle (HEHV) is designed to carry two passengers and cargo. Basically a velomobile with an electrical hybrid engine, the Twike can be driven in electric-only mode or electric plus pedal power mode. Pedaling warms the user, making electric heating in the winter unnecessary. This mode also extends the range of the vehicle but does not substantially add to its top speed.
To ensure controlled opening and closing of the cabin door, the Twike requires a gas spring with a slow extension speed. ACE Controls push-type industrial gas springs are well-suited for use in the Twike hybrid vehicle. Users can set their desired speed via the piston's built-in adjustment valve. The model built into the energy-saving Twike bicycle — the GS-22-200 — has a 0.87-inch damping length, a precisely defined stroke of 7.7 inches and provides a push-out force of 1,300 Newtons.
The GS-22-200 is part of our industrial gas spring family. These durable and sealed systems are ready for installation, maintenance-free and filled with pressurized nitrogen gas. Additional features and specifications of the GS-22-200 include:
A maximum extension force of 292 pounds
A length of 18.38 inches when extended
Interchangeable end fittings
Built-in end-position damping
An ability to mount the gas springs in any position, although the most effective orientation is with the piston rod facing downwards
Lightweight design
Wide operating temperature range of -4° to +176°F
Optional accessories
You can ensure you get the proper gas spring size and fit by accessing our online sizing and configuration tools and providing the pertinent application information. Our interactive tool will provide 2D and 3D simulations that you can rotate, tilt and zoom.
Controlled Motion and Less Exertion
Thanks to our GS-22-200 industrial gas springs, Twike operators can pedal their vehicle without expending additional energy to raise or lower the cabin door. That's an important benefit for HEHVs that rely on human power to extend mobility. When doors or flaps must open or close with smooth, controlled motion and less human exertion, choose ACE Controls industrial gas springs.
For more information about ACE Controls GS-22-200 industrial gas springs, visit the product page.