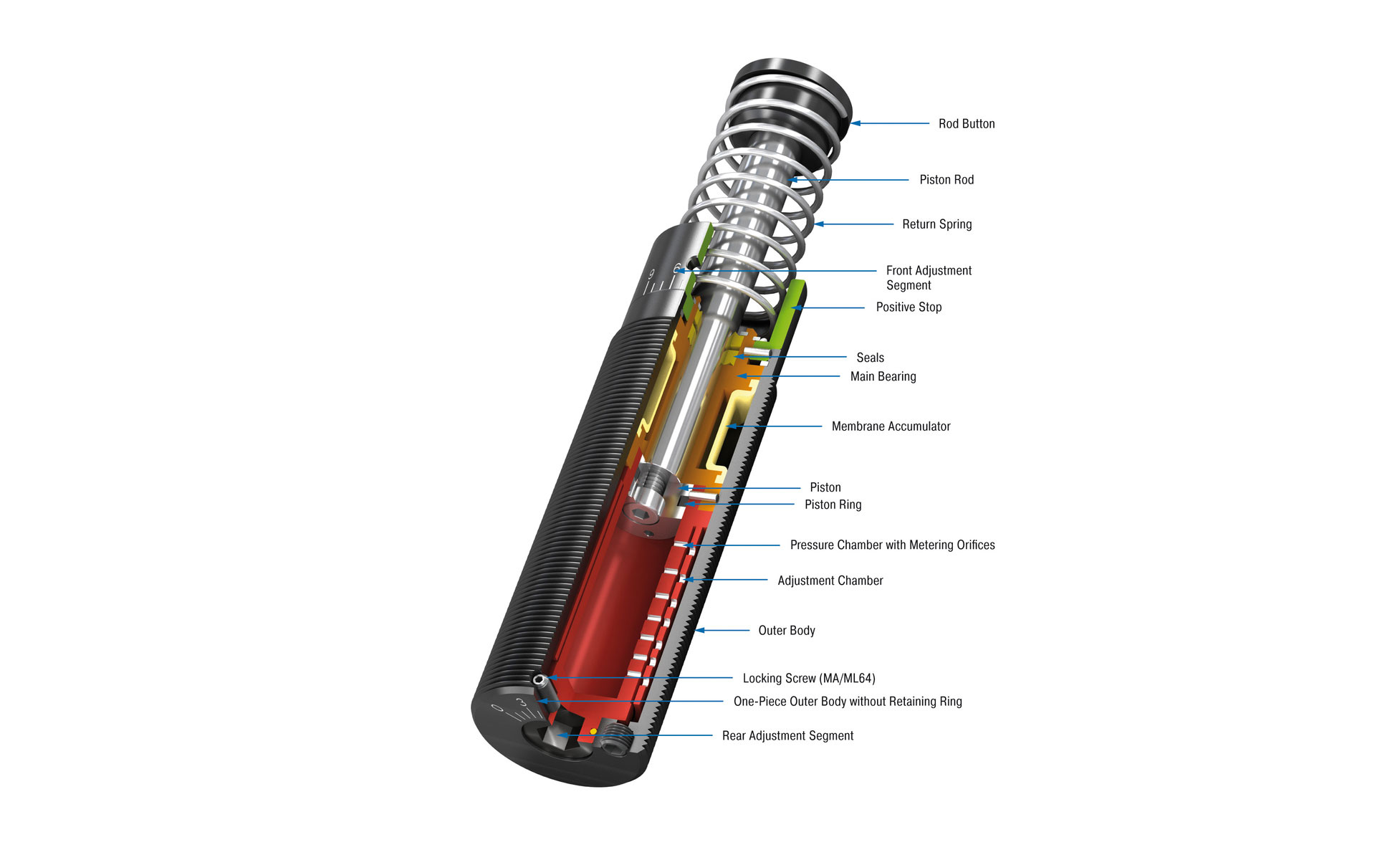 Many fast-moving production lines can experience damage and downtime when moving objects stop too suddenly on the line. A paper producer in Germany recently confronted this problem when it built a new conveyor system to move its paper rolls.
The company had two potential ways to handle the problem:
Springs or bumpers, which provide good stopping force toward the end of a stroke but don't absorb 100 percent of the energy and bounce back.
Industrial shock absorbers, which can decelerate loads evenly across a full stroke to offer the lowest possible braking force in the shortest possible braking time.
Paper and Pulp Processing Without Interruption
The paper producer needed to move heavy paper rolls from machines onto the conveyor without damaging nearby equipment, particularly costly measuring devices. They chose an ACE Controls MA6450, part of ACE's MAGNUM Series of industrial shock absorbers characterized by energy absorption up to 300,000 kilograms and progressive adjustment by means of adjusters both at the front and rear of the unit. With an energy capacity of 2,275 Newton-meters per cycle, the MA6450 is more than capable of ensuring damage-free paper roll transport. Additional features and specifications of the MA6450 include:
Robust and durable construction.
An annealed guide bearing and integrated positive stop.
Stroke length: 48.6 millimeters.
Adjustable effective weight: 220 kilograms to 50,000 kilograms.
Appropriate for use in applications with changing data and where flexibility is required.
Compact size.
ACE Controls was able to fit the shock absorber with specially designed pivot brackets to help support the paper rolls' rotary motion. Today the paper producer enjoys an improved process as well as interruption-free production runs.
Keep Your Processes Rolling
With production efficiency and profitability depending on machine availability, it's important to select a damper that stops moving loads evenly and safely before damage can occur. ACE Controls' MAGNUM Series shock absorbers can handle a wide range of effective loads, offer high energy capacities and two-sided progressive adjustment and keep your industrial equipment safe from shock and impact.
For more information about ACE Controls industrial shock absorbers, visit the product page.