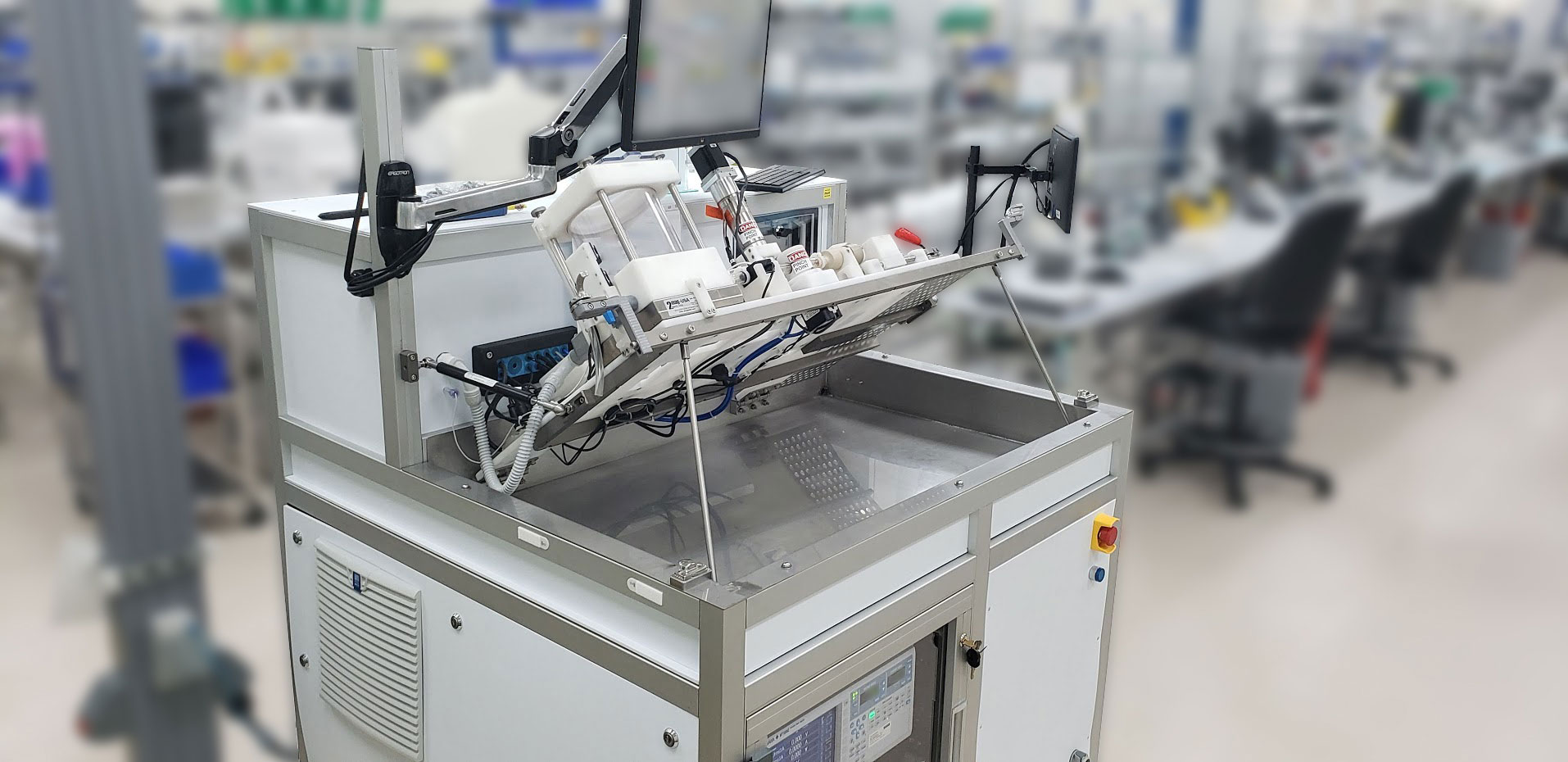 Averna is a test and quality engineering systems integrator, that serves thousands of clients worldwide. One of their clients is a major player in the medical device industry segment. This client approached Averna with a partnership to develop a new test method for medical pump evaluation. The client chose to work with Averna because of their excellent reputation and vast medical device testing experience.
There were many challenges to overcome while creating this test system. Averna needed to create an automated control system with specific and precise properties to speed up medical pump testing. The testing unit also needed:
Functionality that would allow it to be elevated for sterilization and cleaning beneath the unit
Motion control while lifting and lowering to prevent damage
A feature that would increase ease of use and safety for the operator
For this requirement, Averna reached out to ACE.
Averna started their search online and came across the ACE gas spring sizing tool. Alexander Sutton of Averna said, "the gas spring calculator for selection was a huge time saver." The ideal gas spring for this application was a stainless-steel pull type. Many varieties of ACE gas springs are offered in stainless steel, which is commonly used in medical and food industries. Stainless steel is used because it will not rust. A pull type gas spring is needed when there are space restrictions for mounting, which was the case here.
The new system developed through this partnership was much more accurate than the previous system and reduced testing time by over 80%. This single system was able to replace multiple testers to accomplish the same throughput with much higher accuracy.
Why choose ACE? Averna stated they benefitted from the simplicity of use of the gas springs, also the ease of getting support through the website. Alexander Sutton of Averna said, "the support staff was very helpful and available for questions throughout the duration of the project."
Take advantage of ACE on your next project! Online resources are available quickly and easily. Size, configure, and buy shock absorbers or gas springs directly from the website. In stock items in the ACE web shop will ship within 3 business days. As always ACE is available for any support you need – give us a call or email shocks@acecontrols.com.