Industrial gas springs boost comfort and usability for caregivers and patients.
Heavy-duty gas springs are often used to replace or supplement human power when lifting or lowering heavy loads such as lids, hoods and flaps in construction and industrial applications. In medical settings, gas springs can be found on a variety of equipment, from operating tables and hospital beds to mobility systems for people with disabilities. In all these cases, precisely controlled motion is vital for the safety and comfort of both patients and caregivers.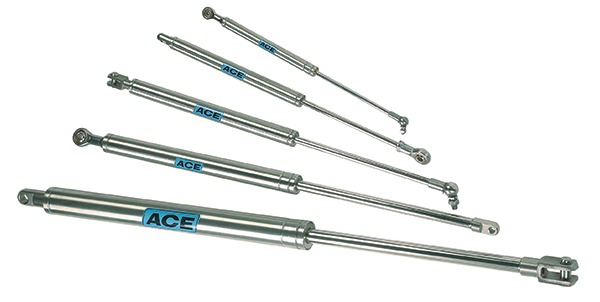 ACE Controls designs and manufactures a wide range of maintenance-free gas springs in diameters from 8 to 70 mm and forces from 10 to 13000 N.