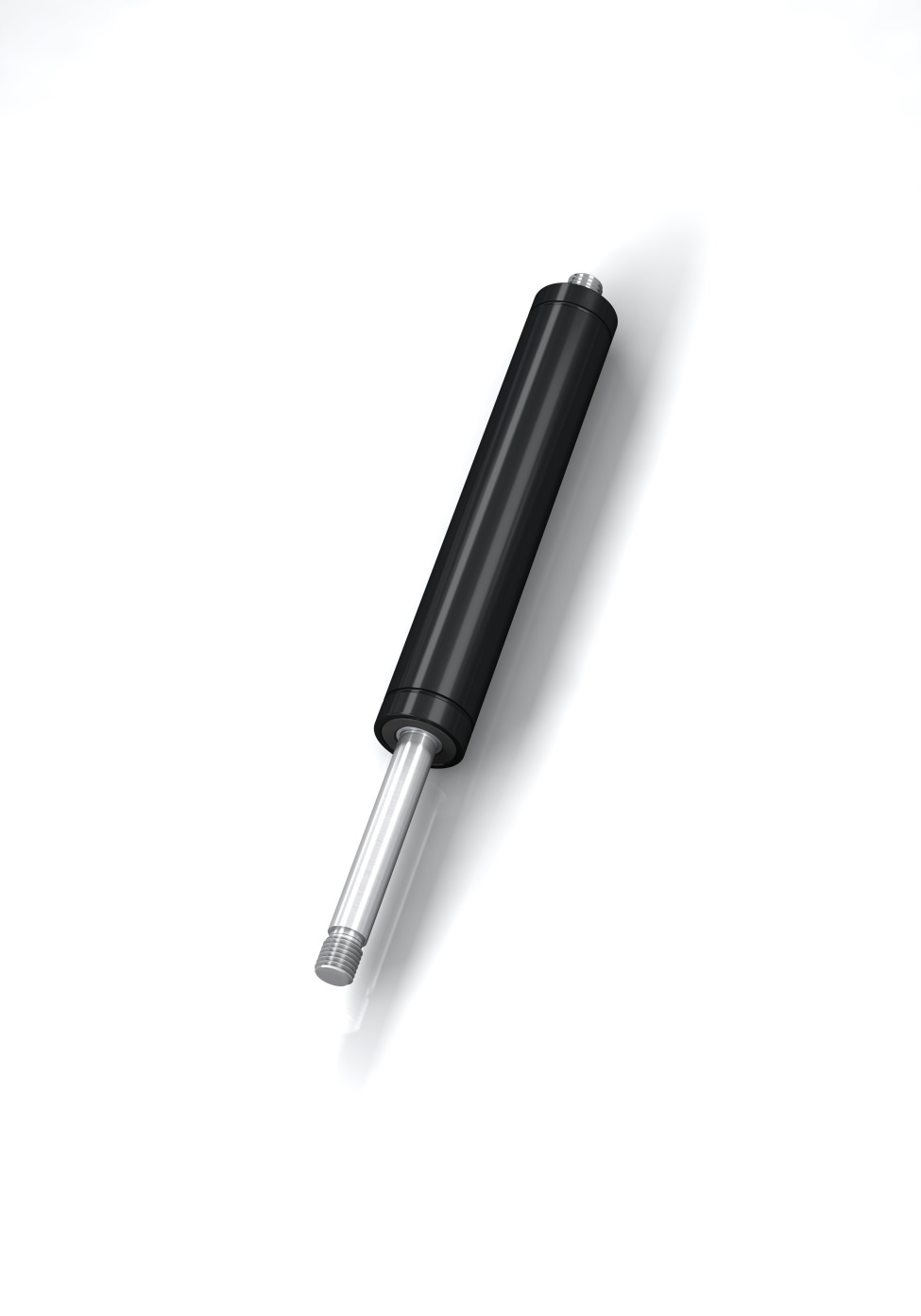 Venue seating in the entertainment industry must always be comfortable. One way to improve seat comfortability is to design the armrests and footrests to provide better support for users' back, arms and abdominal area. Gas springs play an important role in these designs, as they assist users in lifting and lowering the foot and armrests with smooth, controlled motion.
Recently, one of our customers that specializes in entertainment seating set out to design an easily adjustable unit with a deep seat that can be tilted to a user's desired position. The gas spring had to be compact to fit the limited space available in the assembly. Our GS-19-200 industrial gas spring was able to fit within the tight confines of this design while meeting the required extension force.
The GS-19-200 is part of our push-type family of gas springs that comes with a broad range of body diameters from 0.31 to 2.76 inches and extension forces from 2 to 2,923 pounds. The wide variety of models in this family is made possible thanks to the large number of available connections and attachments. And, quality design and steel construction give these gas springs exceptional service life.
Compact GS-19-200 gas springs have a 0.75-inch body diameter, an extension force rating up to 157 pounds and a 7.87-inch stroke length. These durable and sealed systems are ready for installation, maintenance-free and filled according to your requirements. A built-in relief valve also allows you to make additional pressure adjustments. Additional features and specifications include:
Piston rod diameter of 0.24 inches.
A wide operating temperature range of -4 to +176°F.
Lifetime of approximately 32,808 feet of travel.
Interchangeable end fittings.
You can get the proper size and fit for your industrial gas spring using our online sizing and configuration tool, which provides interactive 2D and 3D simulations that you can rotate, tilt and zoom.
Gas Springs That Fit Your Comfort Zone
Thanks to the GS-19-200, the seat maker solved the problem of building easy-to-adjust seat assemblies using a compact, yet sturdy gas spring. When a design calls for a robust gas spring in a confined space, ACE industrial gas springs will sit well with you and your customers.
For more information about our GS-19-200 industrial gas springs, visit our product page.