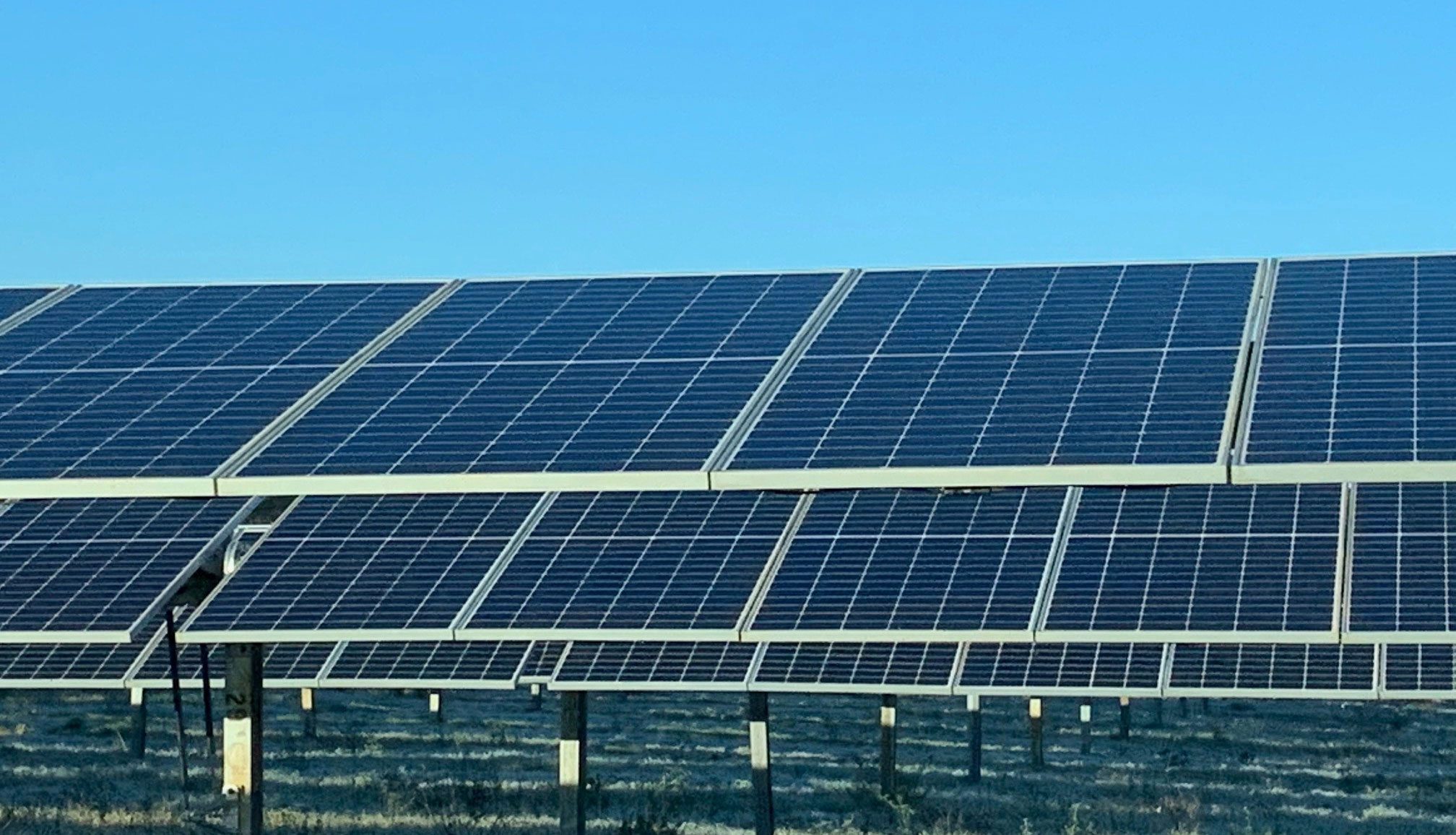 If you installed dampers for your PV tracker site in the last five to seven years, chances are you'll need to replace them soon. Perhaps they've degraded over time or the warranty is expiring. Maybe your maintenance schedule calls for new ones or you're an MRO buyer looking to add to your inventory. Whatever the reason, replacing dampers can take a lot of time and effort.
It can be difficult to find the right damper, and it is often harder to get the same quality product as the original equipment (OE) part. Another frustration? The damper may not even be in stock. And when you receive your damper, field personnel will need time to configure the unit and mount it.
At ACE Controls, we're taking the hassle out of replacing the damper in your solar tracker — even if you're replacing dampers for an entire field project. Our SOL-28 Series hydraulic dampers are direct, drop-in replacements for many popular dampers, with products ranging in resistive forces up to 12,000 N and with lengths up to 44.07 inches. The dampers have the exact same fit specifications as OE dampers, and they've been enhanced with a load-limiting feature to prevent overloading of your structure or premature seal failure.
High-Quality Dampers Stand Up To the Weather
To protect against the effects of vortex shedding and wind galloping, SOL-28 dampers will absorb the kinetic energy exerted by the wind and are designed to move according to the tracker's natural frequency — typically between 0.8 to 1.2 Hz. Their load-limiting design includes an override feature inside the damper that prevents the resistive force from rising as the wind speed increases, protecting against seal failure or structural damage. While units absorb high torque forces that the solar tracker structure may encounter, they are passive and have little resistance during normal operation of the tracker, allowing for use of a smaller gear motor for motion. SOL-28 features a rugged construction to withstand harsh conditions.
Additional features and specifications include:
A wear-resistant surface coating
Heat-treated for long life
Operating life of up to 2 million cycles
Wide operating temperature range of -30 to +80°C
Salt spray corrosion resistance up to 480 hours per ASTM B113
A high-temperature wiper on the seal package to prevent contamination.
ACE Gets Them To You Fast
Acquiring direct replacements for popular dampers used in PV tracker systems is no longer a headache. For example, SOL-28 dampers are easy to cross-reference: When you go to www.acecontrols.com and access the SOL-28 page, you'll see the OE part number you're looking for as the last digits to the ACE Controls part number, following SOL-28.
Not only can you quickly order your replacements, but we'll ship them in three days. And, they're just as quick and easy to install. These drop-in replacements come ready to mount, with no additional configurations or parts required.
Direct Replacements Delivered and Installed Quickly
When it's time to replace the dampers on your PV tracker systems, the process can be difficult and time-consuming. Whether you need one damper or are replacing an entire field of units, our SOL-28 Series gives you the same high-quality dampers that you're accustomed to when you need them — minimizing downtime and keeping your system performing reliably.
For more information about ACE Controls's SOL-28 Series replacement dampers for PV solar trackers, visit our product page.